Saturday, June 03, 2006
eBay Is Going To Provide Additional Internet Marketing Outlets For Their Users
More and more people are realizing the importance of Internet marketing and Online advertising of their products on the World Wide Web. eBay has built a business around the hundreds of thousands of individuals all around the world that have something to sell. Now people will be able to have an additional outlet on eBay to provide more in-depth information or other items that a user of eBay wishes to share on their blogs. See article:
EBay To Launch Blogs, Wikis And Search Tags
Although this is something new for eBay, the power of blogs has been around for a long time. Google, has provided the Blogger software over the past several years and free accounts for anyone that wishes to have an online web presence. In fact, blogs have developed into more than just individuals using them for communications or an online diary. Businesses and corporations are using blogs daily for all types of sales, marketing, and advertising concepts; along with the ability to stay in touch with their customers and readers on a regular basis.
Another aspect of the power of blogs can be seen in the ability for a business, individual, or marketer to promote a product or service using a blog. One of the online market places and websites that is growing at an unbelievable pace is craigslist. Craigslist is a place where anyone can post anything to sell online for free. They also have a place where businesses can post jobs for a very reasonable fee especially when
compared
to other online sources such as: monster.com, careerbuilder.com, and www.hotjobs.yahoo.com. Do not be deceived by your first impression of
www.craigslist.com
. The front page and for that matter most all of the pages are devoid of any graphics whatsoever. In fact most of the site is made of links. Navigation is based on city areas. For example, the craigslist for the San Francisco Bay Area is the main link and then it is broken down by more localized locations from there.
As of 2005, Craigslist operates with a staff of 19 people. Its sole source of revenue is paid job ads in select cities ($75 per ad for the San Francisco Bay Area; $25 per ad for New York and Los Angeles).

It serves over 3 billion page views per month, good for 7th place overall among Internet companies, to 10 million unique visitors. With 7 million new classified ads each month, Craigslist is the leading classifieds service in any medium. Quote from Wikipedia about Craigslist
Actually, eBay owns a 25% stake in craigslist; when on August 13, 2004 eBay bought out an existing shareholder who was a former employee of craigslist. See
eBay
history at wikipedia.org.
It is simple to post on craiglist with the ability to provide small snapshot pictures of what is being sold. This however does not always do justice to the product or service being sold with the limit on the small picture size at craigslist. This is where the power of the blog comes in. Craigslist allows a seller to provide an outside link to anywhere they would like. If a seller has a website that they wish to link to; it is very simple with just a short html coded link, to create link text to the website. The seller does not have to have a paid website to be able to market their products or services on the Internet. A blog could be set up for free using a Google
Blogger
account and simply create a new blog for whatever product or service your business sells.
Here are a couple of examples of marketing some higher end items using a blog and craigslist. Take a look at
BoatersDreams.Blogspot.com
and
WaveBlasters.Blogspot.com.
Both of these blogs were set up to help promote and market some high-end recreational watersports equipment and Yamaha Personal Watercrafts, PWC. The feedback from a buyer of the Yamaha Waveblasters said, "You guys really know how to market online!"
The Internet is certainly providing new ways to promote B2B, Business to business, B2C, Business to consumer, and C2C Consumer to consumers. All three of these groups need to be able to reach their respect markets. The Internet is here to stay. The driving force behind
B2B, B2C, and C2C
is the Net. How well each of these groups take advantage of the Internet will help determine the success of the various businesses for the twenty-first century.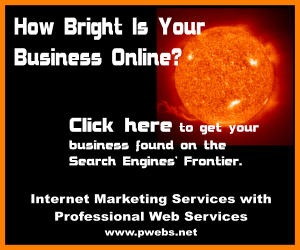 Start Wave Blasting your B2B, B2C, or C2C business today on the Net. Professional Web Services can help provide the means and know-how to market your company or products with
Internet Marketing Services,
Online Advertising Strategies,
and
Web Branding Solutions.
Email us today for a
marketing quote.